OK here's the deal, I am moving back in with my parents for a month before the wedding. I am slashing prices on the blue PV Power shirts, offering Beach Vault shirts (proceeds go to my track club), and offering free shipping (within the US) on all shirts.
To take advantage of this offer:
1. Send an email to:
becca@polevaultpower.com
from whatever email address you use with PayPal and tell me what you want,
2. I will send you an invoice via PayPal
3. You pay the invoice
4. I send you cool stuff
2007 Shirts are $15 and I only have Adult Medium (only 2 left), Adult Large, and XL
2008 Shirts are $10 and I have every size from Youth Large through XL
2008 Beach Vault Buccaneer T-Shirts are $10 and I have sizes Small-XL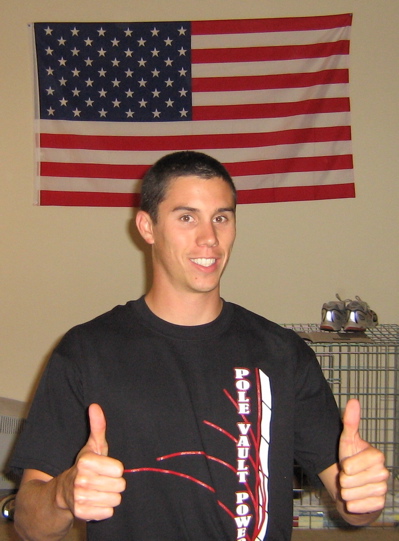 Be cool like Brian in the 2007 PV Power Shirt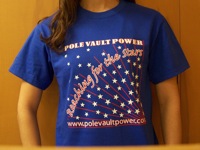 Why yes, I do feel patriotic in my 2008 PV Power Shirt!
Jessie shows how awesome the beach vault shirts are
FREE SHIPPING (USA) IF YOU ORDER BEFORE November 15th.