USA National Masters Decathlon & Heptathlon Championships
Facility Information
Photo and description of track
Woolsey Stadium contains a 400 meter all weather track. 3/8" spikes maximum.
The decathlon will have 2 high jump pits, 2 pole vault pits, and 2 long jump pits available. We will need to use a raised runway for the second pole vault pit as we lost our second box when they turfed the infield.
All throws will be on the infield. Javelin will use a track surface for the runup and will throw into the field turf. Yes, we will allow you to use pointy javelins, extreme care must be taken when removing them from the turf.
Restrooms and concessions are available at the track. Locker rooms and showers are available at Mike Martin gym.
August average high temperature: 75°
August average low temperature: 57°
August average precipitation: 1.16"
Plenty of shade at the track. On the off chance it rains, we have an ample supply of pop tents and covered stands.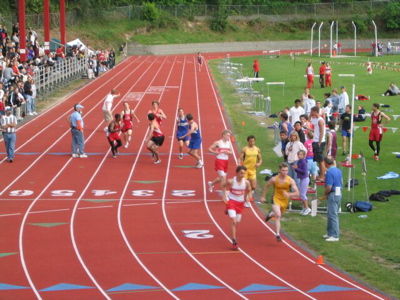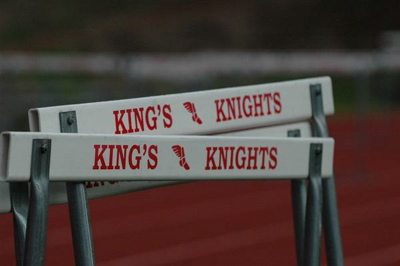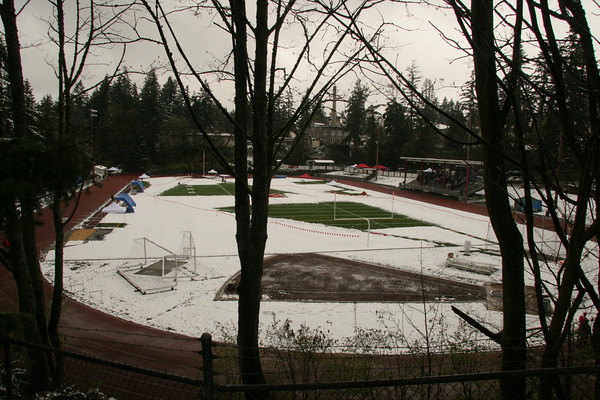 Should we get a freak snowstorm we are prepared for that as well!
Above photo is from the 2008 King's Invitational. Snow in mid-April!
The latest it has ever snowed here!